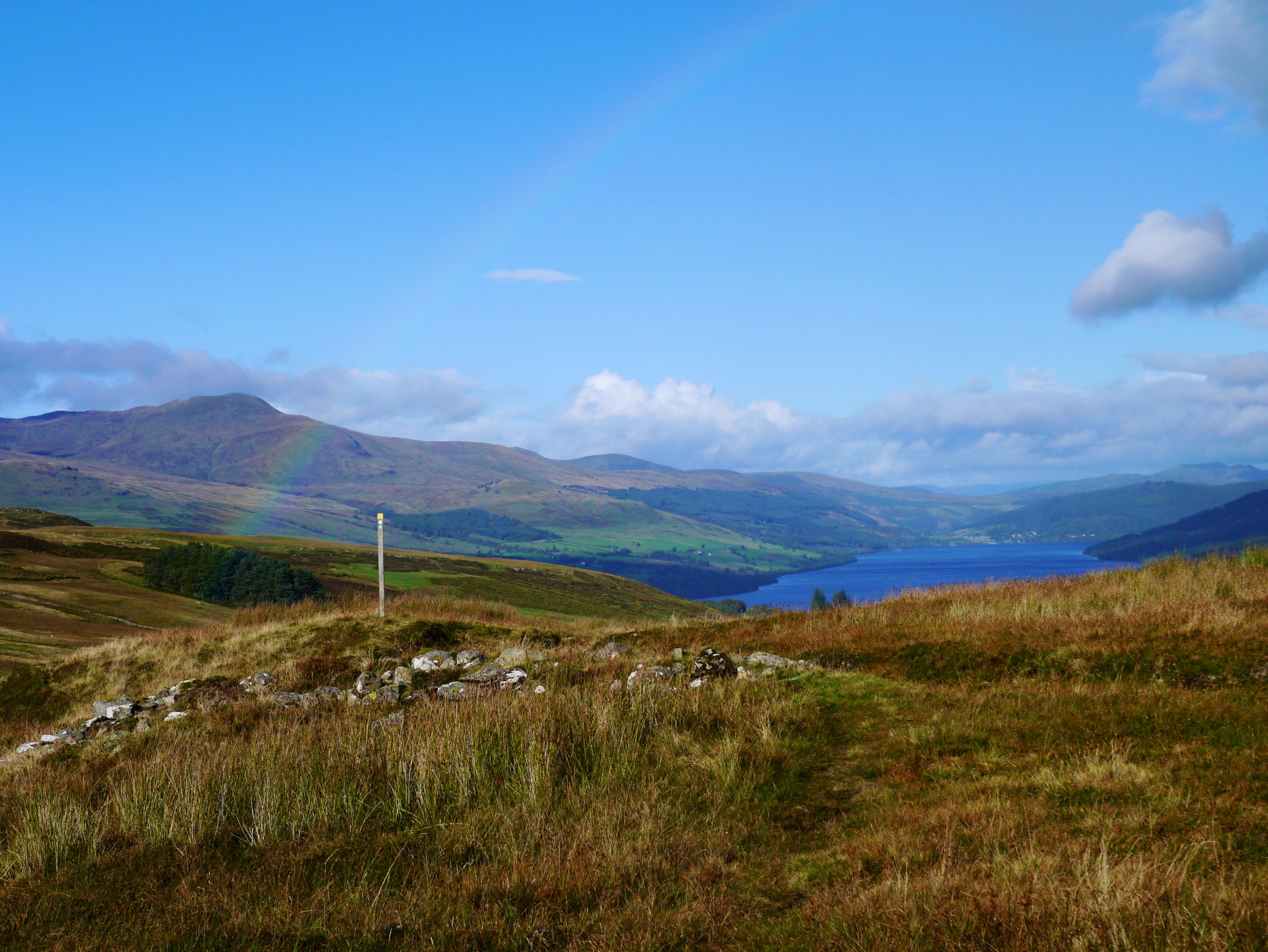 Take the South Loch Tay road east out of Killin and, whilst most cyclists will follow it all the way to Kenmore, walkers turn right up the private road within a mile. Soon joined by the bypass route, walkers follow the road around the edge of Lochan Breaclaich and up to the summit of the Way at 565 m/1850 ft.
Once the track reaches a huge pipeline, leave it to descend across open hillside to the Newton Burn and Brae Farm. This section may require map and compass skills in poor visibility. Descend the farm road to Ardeonaig Hotel. Turn right along the South Loch Tay road for the final 3-mile road-walk into Ardtalnaig.
How to use this page
To zoom in (or out) on the route map, use the + (or -) at lower left. For full screen, click the four-cornered icon at upper right (opens in a new window). For a summary of distance, terrain, food & drink and points of interest, scroll to foot of page.
Terrain
Steady climb on rough track to Lochan Breaclaich and the summit on Craig Gharbh; descend on faint paths across open hillside to farm road, then 3 miles of public road.
Maximum altitude: 565 m (1850 ft)
Points of interest
Lochan Breaclaich, superb mountain views, Loch Tay